'Always Wadjemup', is a digital exhibition, developed by WA Museum's Emerging Curators program.
Kalygool wordel (Always will be)
The outline of a thumbprint relates to the exhibition's story of how Aboriginal people sought their own identity and ownership. In the same way that every thumbprint is unique, the exhibition shares unique stories of Wadjemup and the people connected to it.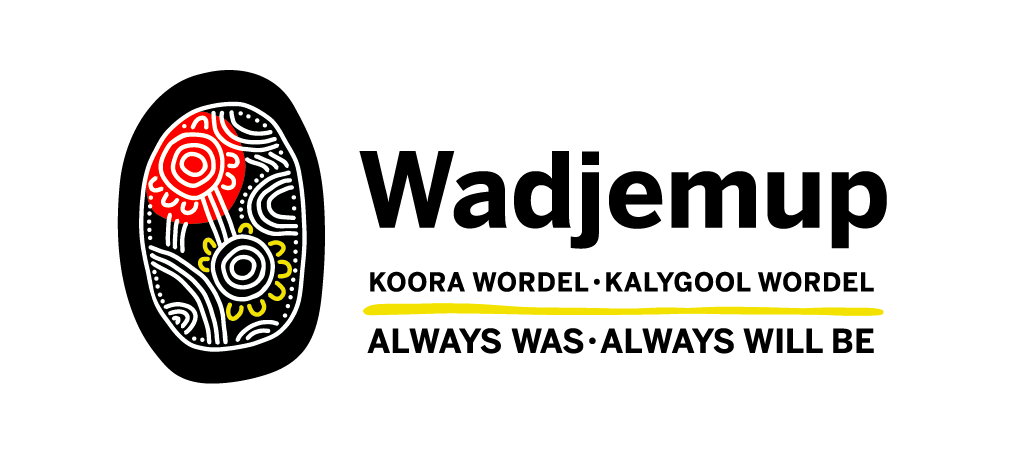 Koora wordel (Always was)
This design incorporates symbols for people meeting at two campsites, linked by a travelling path representing the passage between Wadjemup and the mainland. Surrounding this, are Aboriginal symbols for rivers and lakes that represent the body of water between the two places.